Why Boise Is a Top Destination to Live?
Posted by Jesse Taff on Monday, February 14, 2022 at 7:57 AM
By Jesse Taff / February 14, 2022
Comment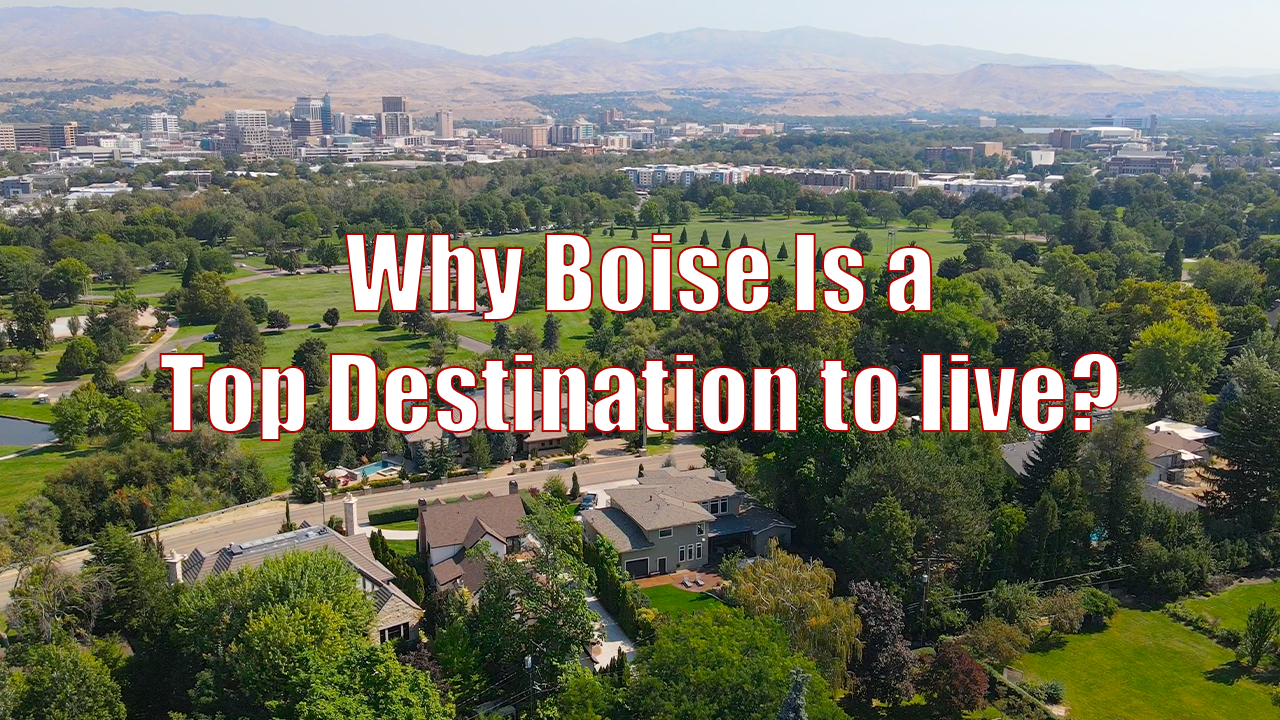 Boise has become a top destination for relocation. Boise has rivers, mountains, lakes, and deserts near or in the city. If you are looking for city life with outdoor amenities right outside your door, Boise may be the home for you. During the winter, locals enjoy skiing at Bogus Basin Ski Resort only 45 minutes from Downtown Boise. The summer offers hiking/biking the Boise Foothills, floating the Boise River, skate parks, public sports fields, exploring Bogus Basin, and strolling the Boise River Greenbelt.
Beautiful Downtown Boise holds Idaho's stunning capital building. Commuting downtown is biker-friendly with dedicated bike lanes. Experience Boise's cuisine while enjoying the weather in outdoor seating areas.
The U.S. News analyzed 150 metro areas in the US to determine how desirable the best places to live are. Boise is ranked #11 best place to live in the US. Aside from its beauty, Boise is home to Boise State University, College of Idaho, Northwest Nazarene University, and Boise Bible College. Making Boise the desired home for soon-to-be college students.
Many parents follow their kids to Boise and we don't blame them. With so many outdoor options, beautiful properties, and weather that is tough to beat, Boise is the 89th best place to retire. Furthermore, Boise has a reputation for being a great place to raise a family. Boiseans can feel at ease living here as it is ranked the #7 safest place to live.
Though the winters can get chilly, the weather in Boise is ideal with an average precipitation of 5" per year. As more people learn about Boise, more move here, find employment, and build/buy a house. New construction took off last year making Boise the 14th fastest growing city in the US.
Not outdoorsy? Additional attractions include Opera Idaho, Idaho State Museum, Boise Art Museum, the Basque Block, Ballet Boise, and Boise Philharmonic. Watch College football games on BSU's Blue Turf. Love animals? Bring the family to see over 200 animals at the Zoo Boise. If you want to love the place you live, Boise makes a strong case ranking #16 best places to live for quality of life.
#1 Most Secure Large Cities in the US
#21 Most Popular Cities for the Holiday
#53 Best Beers in 99 Cities
#40 Best Cities to Buy a House in America
#51 Healthiest Cities in America
#51 Healthiest Places to Live in America