Fall Home Maintenance Checklist for the Treasure Valley
Posted by Jesse Taff on Tuesday, September 26, 2023 at 8:00 AM
By Jesse Taff / September 26, 2023
Comment
Treasure Valley's Essential Fall Home Maintenance Checklist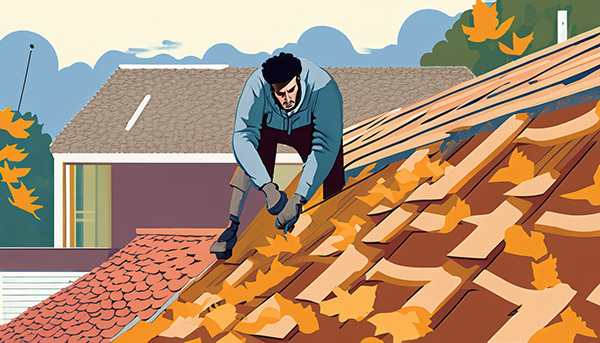 As the leaves begin to turn and the Treasure Valley transitions from the heat of summer to the cooler climes of autumn, homeowners need to shift their attention to preparing their homes for the upcoming winter. Our region, with its unique climate and specific needs, requires special attention to certain aspects of home care. Here is the Cleaning Fairy's tailored fall maintenance checklist for residents of the Treasure Valley:
Roof Inspection: With the potential for early snowfall in the Treasure Valley, ensure your roof is in tip-top condition. Check for any damages from the summer sun and storms.

Gutters and Downspouts: Given the leaves from our local deciduous trees, like the Cottonwood, it's essential to clear out gutters to prevent blockages during those unexpected fall showers.

Sealing Cracks: As the temperatures drop in places like Boise and Meridian, gaps in windows and doors can cause drafts. Seal them to save on those heating bills.

Furnace Tune-Up: Before the real chill sets in, especially in regions like Nampa or Caldwell, schedule a heating system check. Don't wait until the last minute when HVAC professionals are swamped.

Chimney Sweep: If you've enjoyed cozy fires during the last winter, ensure your chimney is clean and safe for the upcoming season.

Landscaping: The Treasure Valley's unique flora, like the Western White Pine or the Syringa, require care. Trim back any overhanging branches that could pose a threat with heavy snow or ice.

Winterize Irrigation Systems: Considering the arid climate of areas like Eagle, ensure your sprinkler systems are drained and winterized to prevent freezing.

Prep Your Garden: Protect local plants that might be sensitive to early frosts. Consider mulching and covering certain flora.

Check Outdoor Lighting: With daylight saving time ending, ensure the exterior of your home is well-lit for safety, especially when navigating the sidewalks during icy conditions.

Emergency Kit: Given the potential for early and unexpected snowfalls, ensure you have an emergency kit with essentials tailored for the Treasure Valley's specific winter challenges.

Local Pests: As the temperature drops, critters native to our region, like the Northern Pocket Gopher, might seek refuge. Ensure your home is safeguarded against these uninvited guests.

Local Supply Stores: Visit Treasure Valley's local hardware and supply stores to stock up on fall maintenance essentials. Supporting local businesses, especially in these times, is a boon for our community.
Preparing for winter in the Treasure Valley requires a mix of standard fall home maintenance practices and specific attention to our region's unique needs. By following this checklist, you'll ensure your home is warm, safe, and efficient as we move into the winter months. Looking to clean your home? The Cleaning Fairy is here to help!