Boise Veterans Memorial Park
Posted by Jesse Taff on Thursday, November 9, 2023 at 10:57:52 AM
By Jesse Taff / November 9, 2023
Comment
Honoring Heroes: A Tribute to Veterans Memorial Park in Boise, Idaho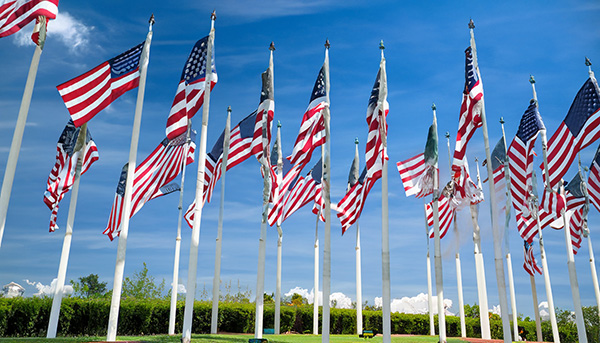 Boise is not only known for its stunning landscapes and outdoor adventures but also for its deep respect and appreciation for the men and women who have served in the armed forces. One of the most prominent symbols of this respect is the Veterans Memorial Park, a place where locals and visitors alike can pay their respects to the brave individuals who have defended our nation. In this blog, we'll take you on a virtual tour of this remarkable park, sharing its history, features, and the powerful emotions it evokes.
A Place of Tribute:
Nestled along the scenic Boise River, Veterans Memorial Park is a place of reflection and remembrance. The park was established to honor the veterans of all branches of the U.S. military, recognizing their dedication, sacrifice, and service. The park's serene and peaceful setting makes it an ideal location for contemplation and gratitude.
Features and Memorials:
As you enter the park, you'll be greeted by several impressive memorials and features that celebrate the spirit of service and sacrifice:
Vietnam Veterans Memorial: This somber and thought-provoking monument pays tribute to the soldiers who served and the lives lost during the Vietnam War. The names of Idahoans who made the ultimate sacrifice are inscribed on the memorial, reminding visitors of the human cost of war.
Korean War Veterans Memorial: This memorial honors those who served in the Korean War, which took place between 1950 and 1953. It serves as a reminder of the challenges faced by veterans during this significant conflict.
Idaho State Veterans Cemetery: Adjacent to the park is the Idaho State Veterans Cemetery, a final resting place for many veterans. The cemetery continues the park's theme of honoring and remembering those who have served.
Reflecting Pool and Walkways: The park's design includes a serene reflecting pool and well-maintained walkways. These features offer a tranquil space for visitors to contemplate, meditate, or simply enjoy the surroundings.
Plaques and Commemorative Stones: Throughout the park, you'll find plaques, stones, and benches dedicated to individual veterans and organizations, providing a personalized touch to the tribute.
Community Gatherings:
In addition to its role as a place for reflection, Veterans Memorial Park in Boise is also a site for various community events and gatherings. Each year, on Memorial Day and Veterans Day, the park hosts ceremonies and gatherings that bring together veterans, their families, and community members to pay their respects and express their gratitude.
Location to Other Attractions:
Veterans Memorial Park's prime location along the Boise River makes it a gateway to numerous other attractions and recreational opportunities in the area. Just a stone's throw away, you'll find the Ester Simplot Park, a beautiful urban oasis with a lake, picnic areas, and walking trails. Adventure seekers can explore the adrenaline-pumping Boise Whitewater Park, where kayakers and surfers ride the river's waves.
The park is also a part of the vibrant Waterfront District, offering dining, shopping, and entertainment options. If you're in the mood for a leisurely stroll or bike ride, the Boise River Greenbelt beckons with its scenic pathways and river views. Sports enthusiasts can check out the Willow Lane Sports Complex, while golfers may enjoy a round at The River Club. Veterans Memorial Park's proximity to Downtown Boise provides easy access to cultural attractions, dining, and shopping, while the nearby Boise Foothills offer hiking and outdoor adventures with stunning views. Whether you're interested in history, nature, sports, or city life, this park's central location makes it a convenient starting point for exploring all that Boise has to offer.
Conclusion:
Boise's Veterans Memorial Park stands as a symbol of the deep respect and gratitude the community holds for its veterans. It's a place where visitors can connect with history, reflect on the sacrifices made, and honor the heroes who have defended our nation. Whether you're a local resident or a visitor to Boise, a visit to Veterans Memorial Park is a powerful reminder of the sacrifices and bravery of our servicemen and women, and a testament to the enduring spirit of patriotism and unity in the United States.